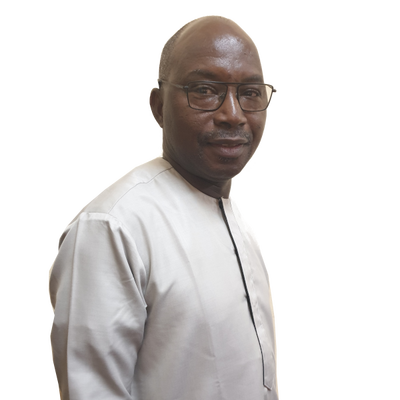 Lamin M. Touray
Director of Water Resources
Contact info:
Address:

7 Marina Parade, Banjul

Email:

info@mofwr.gm

Phone:

(+220) 422-2271

Social:
Biography
Mr. Lamin Mai Touray is the Director of the Department of Water Resources. He is the Permanent Representative of The Gambia with the World Meteorological Organization (WMO). He was previously the Head of the Meteorology Division of the Department and is currently the Chairman, The Committee of Directors of the National Meteorological Services of the ECOWAS Member Countries. He also served as the Head of the Forecasting Unit of this Department.
Mr. Lamin Mai Touray went to The Gambia Muslim High School in Banjul, The Gambia, and subsequently received a BTech (Hons) degree in Meteorology from the Federal University of Technology, Akure, Nigeria and a MSc. in Weather, Climate and Modeling from the University of Reading, United Kingdom.